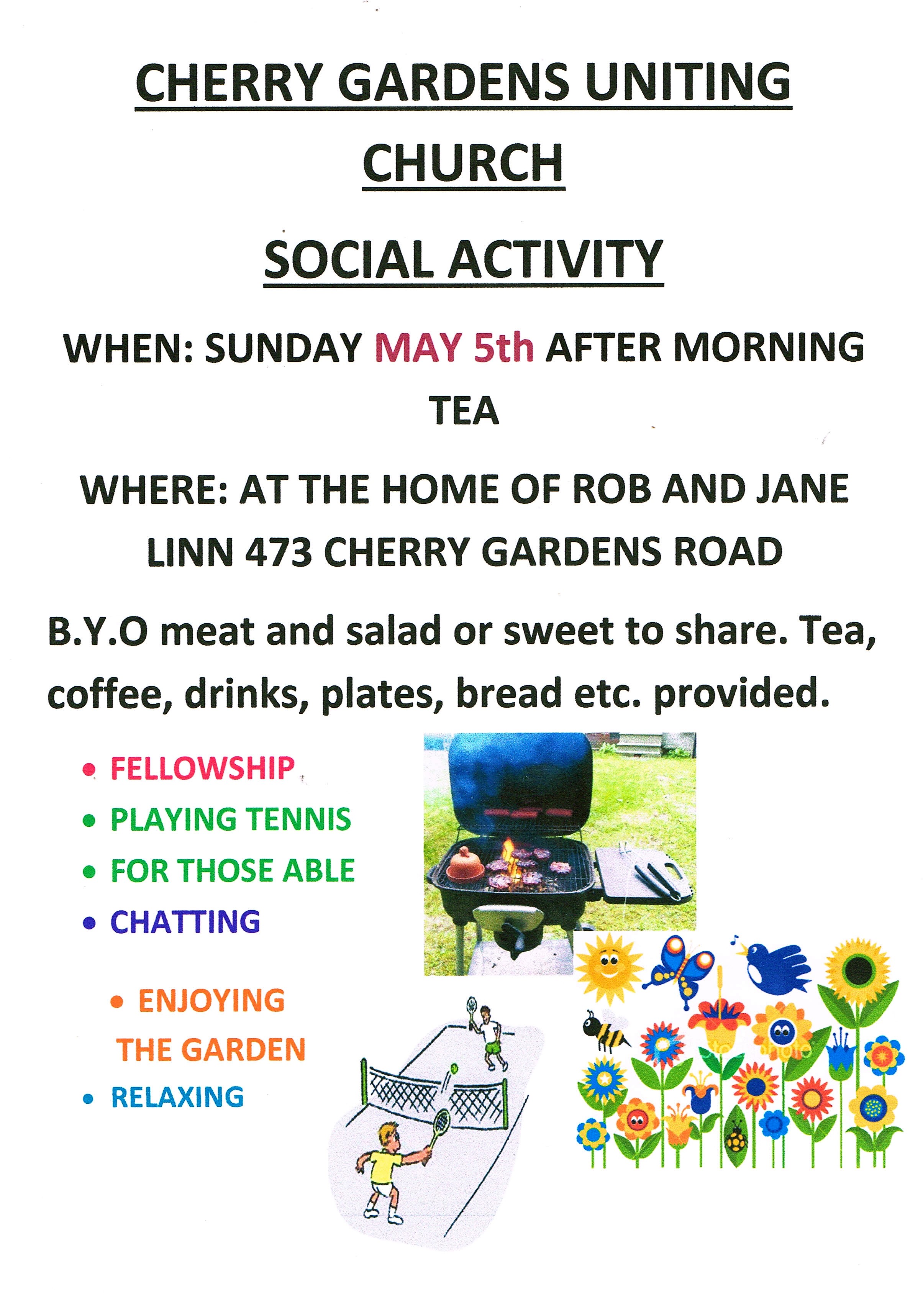 Cherry Gardens Uniting Church is only 15 minutes drive from Blackwood via Main Road or Acklands Hill Road and 5 to 10 minutes from Aberfoyle Hub and Flagstaff Hill via Main Road or Oakridge Road. See the maps under the contact page on this site. Note that the speed limit on Cherry Gardens Road has changed!
A friendly family group welcomes you to join us for worship and to stay for morning tea.
Cherry Gardens is the oldest former Wesleyan Methodist chapel still used for worship within the Uniting Church.  We celebrated our 169th anniversary during March 2018. View two videos that show the interior and exterior including the gravestones – http://youtu.be/mOpJYAK12So    and http://youtu.be/noppnCfvT4E
Country weddings, baptisms and funerals are also celebrated here.  A variety of groups use the Church for retreats. The church can seat 100 people if addition seats are in place.
The Cherry Gardens Uniting Church 2018 Christmas Concert was attended by more than 150 adults and children.  Go to our Facebook page to see photos and video of the event.  
Our church is now air-conditioned!  Lovely and warm this winter/spring.
Our location is in a peaceful setting and provides the right atmosphere for retreats. Several church and other organisations regularly use the facilities, particularly the meeting room which is air-conditioned and carpeted. There is a good kitchen with a refrigerator and a stove for reheating food. With an abundance of natural light there also is a good sized deck outside with lovely rural views. There is a large video screen and a high definition projector that can operate from cable or WiFi. Please contact the secretary for more information. Thanks to the Cherry Gardens Garden Club and dedicated volunteers from our congregation, we have had a beautiful garden and will do again once the building project is completed.
Church Services 
Church service plan for the 2nd Quarter of 2019: Roster April May June 2019 (1)
Click on this link for the Cherry Church  April 2019 newsletter :  Cherry Church Newsletter April 2019
For previous newsletters see the Previous newsletters drop down above.
See our Facebook page: https://www.facebook.com/CherryGardensUnitingChurch
Use the Coming Events link on the menu bar to see a number of interesting events coming over the next few months
Cherry Church is part of the Uniting Church; use this link to see the structure of the Uniting Church within South Australia: https://sa.uca.org.au/pres-synod-meetings/introduction-to-governance-in-the-uniting-church/sagovstructure